A, AJ, AH, OA-6 and AD HOLDERS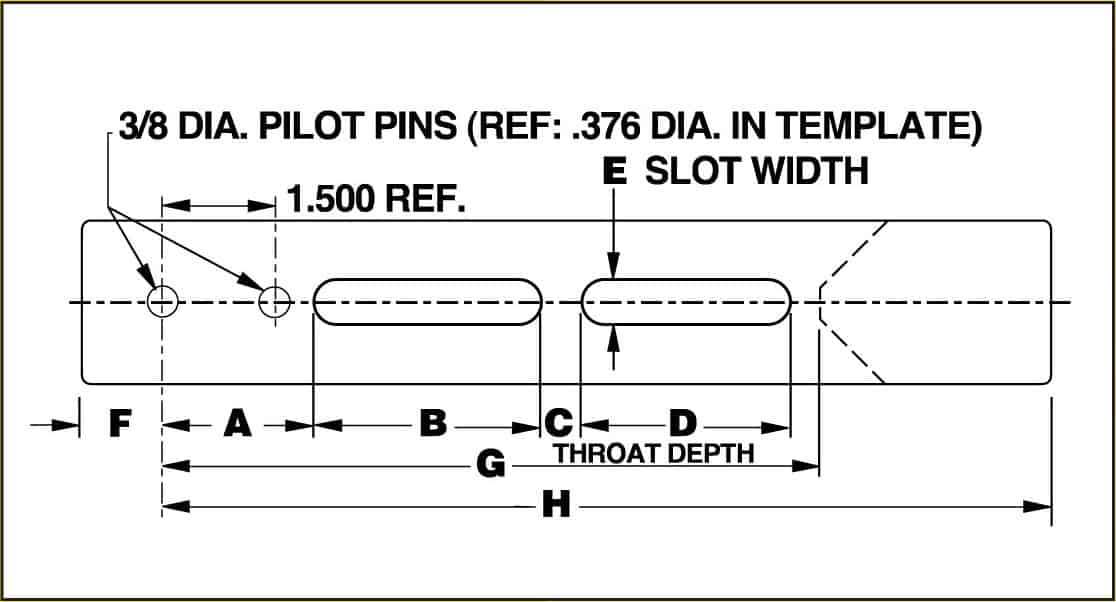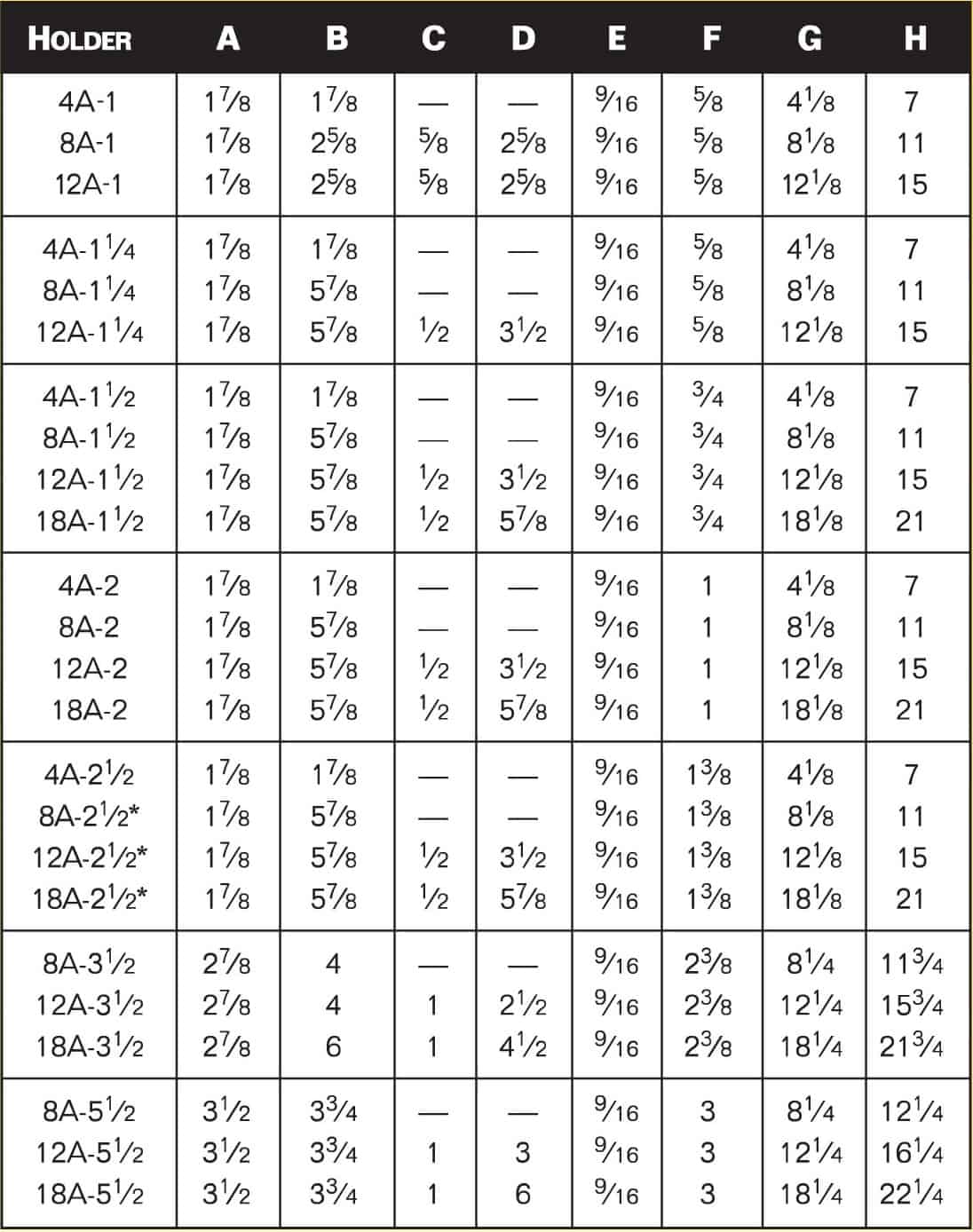 *on AJ-2 1/2 units "A" dimension is 2 1/8″, "B" & "D" dimensions are 5 5/8″.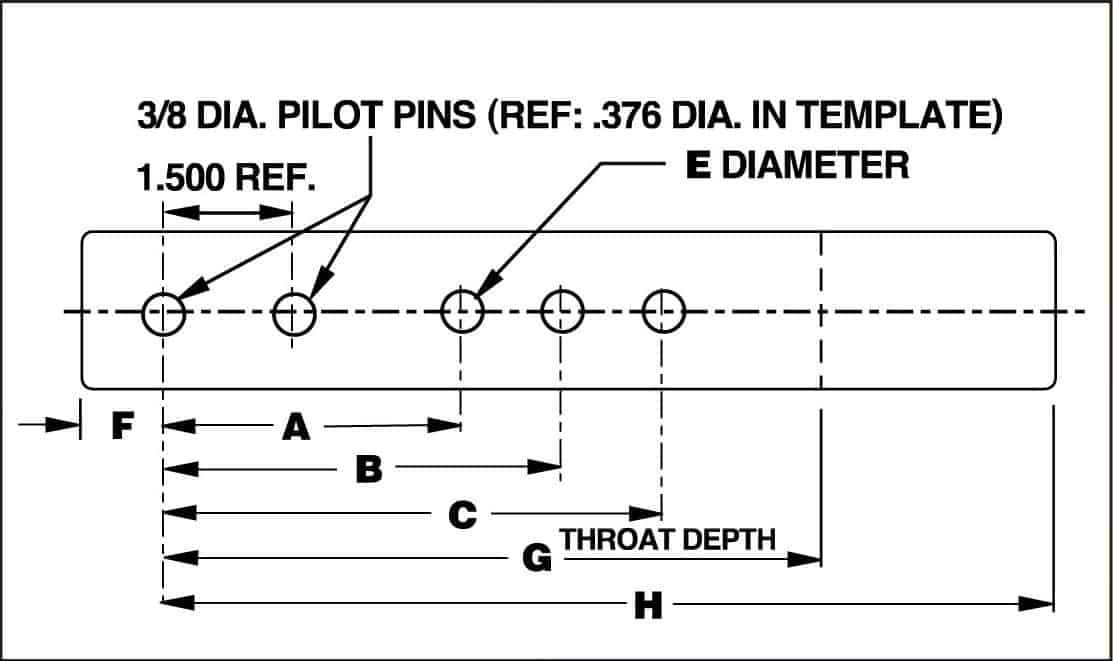 Template Layout Design Information
UniPunch can provide CAD files of units for use in creating templates. The formats that are available are DXF(2D footprint), DWG (2D footprint) and STEP (3D model). STEP files are avilable to download and located in our Online Parts Book at www.unipunch.com or by contacting the UniPunch Sales Department.