UniPunch recommends the Phoenix air over oil system as a reliable method to activate our modular tooling. Simple to use and maintain, the compact Phoenix presses are capable of performing a wide variety of standard and custom part producing applications. The cylinder and cage designs are compatible with the working shut heights of UniPunch units. Whether you need a single punching station or several, the combination of UniPunch and Phoenix will increase your productivity and lower your costs. Contact Phoenix for more information on turnkey punching systems.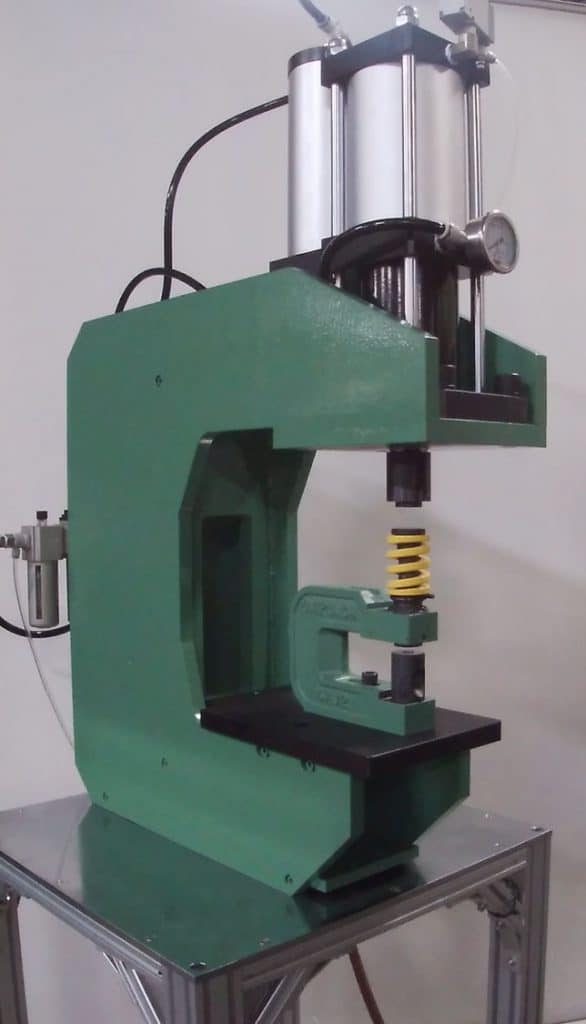 Quick and Easy Production:
Fast Cycle times (10-60 strokes per minute, depending on tonnage)
Runs on compressed shop air
Lower capital cost:
Saves money upfront
Flexibility:
Modular system is easy to add to in the future
The compact press requires a small footprint and is easy to move
Dedicated stations free up more expensive capital equipment
Compatible with other types of tooling in a work cell environment
Air over oil advantages:
Up to 100 MT using 80 psi shop air
50-80% energy savings over hydraulic
No hydraulic power noise or mess
Low maintenance and easily obtainable replacement parts:
Uses off the shelf products
Let's Discuss How UniPunch Can Help You
Tell us about your project, and we'll recommend the right UniPunch solution for your needs.