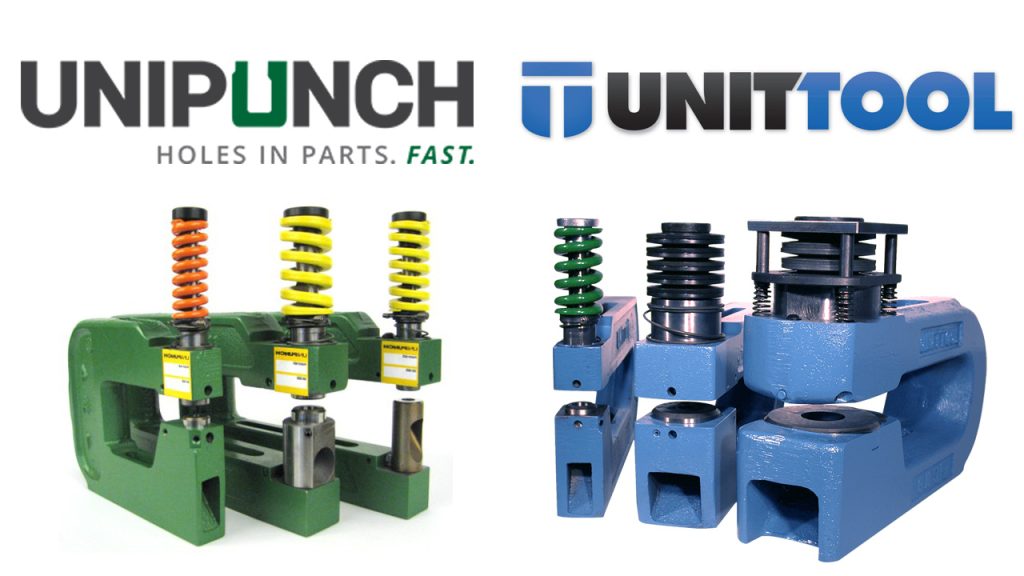 Clear Lake, Wisconsin,
09/01/2022
UniPunch Products, Inc. and Unittool announced today that the brands will be combined to create the industry leader in C-Frame tooling.
"This collaboration between the brands has been a long time in the making," said Jon Summers, president at UniPunch. "The friendly competition between Unittool and UniPunch has made both product offerings stronger over the years, and the added benefit of single-point manufacturing and sales support will enable us to serve the marketplace well for many years to come."
Both brands have provided high quality punching, shearing and notching tooling for more than 60 years, with customers around the world.  The combined reach of the two companies accounts for more than 95% of all C-Frame tooling purchased in North America.
"When my father started this business more than fifty years ago, his goal was to take care of his customers, his employees and his family" said Leonard Deni, president at Unittool. "We're incredibly proud of his legacy, and that this partnership will continue that legacy."
This initiative will merge the product offering, sales channels and manufacturing to efficiently serve the entire marketplace with both brands from a single location.
The manufacturing and sales support for the combined brands will be in Wisconsin.