Trim and part tooling is used to cut a flat strip of material into two pieces and round the end of each part at the same time. Trim and part tooling is supplied with 2 heels to prevent side loading when punching.  Dies can be supplied with a gauging system to help guide the part thru the unit.   In addition to cut-off applications, UniPunch also provides tooling to trim, part and punch within the same c-frame unit.  Trim and part tooling is commonly used for cut-off applications where a rounded end of the part is required.  To request a quote for tooling designed to your specifications, please provide a drawing of the part.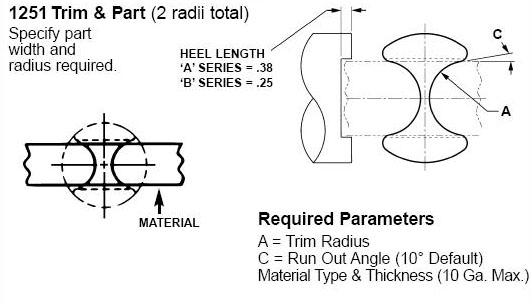 Let's Discuss How UniPunch Can Help You
Tell us about your project, and we'll recommend the right UniPunch solution for your needs.